Checking Reviews for a Bed Bug Exterminator
Bed bug exterminator reviews can be a bit difficult to dig up! Many are hesitant to share their experience for the simple fact that there is such a stigma with bed bugs. Reviews are critical to our business, and should be critical to YOU! If you are looking for a bed bug exterminator, you may need to do a bit of digging.
First of all, let's talk about bed bugs in general. We work with customers all across Northeast Ohio. Our customers are your friends, family, neighbors and community members. Maybe not literally, but pretty close! Bed bugs are an issue for everyone, regardless of where you live or what you do for a living. Bed bugs are commonly spread by our jobs, our kids and our everyday activities. This means everyone is at risk!
Checking for Bed Bug Exterminator Reviews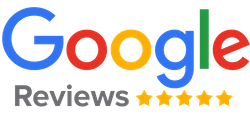 For us, reviews have been challenging to come by at times. Our customers are happy but hesitant to share for fear of others learning about their bed bug problem in the past. It's OK! We have some great strategies that allow our customers to share feedback and remain semi anonymous.
Our business focuses solely on bed bugs, so our reviews are all about our bed bug treatments from our customers. If you are researching pest control companies that offer general pest control, it's important to hone in on reviews that are specifically about bed bugs. This can be tough! Many pest control companies may have hundreds of reviews, but treating bees, ants, mice and termites is much different than treating bed bugs.
Where to Check
Start by doing a general 'Google Search'. This is the best way to find all of the reviews out there. As you'll see listed on our site, we showcase all of the websites that we have gotten great reviews on in the past.
Check out all of our reviews, and give us a call to schedule your free inspection! 216-544-8292