Bed Bugs in Assisted Living and Nursing Homes
Bed bugs in nursing homes are becoming an increasingly more common issue across Northeast Ohio. In addition to the growing aging population, facilities are popping up all over the place! Unfortunately, bed bugs are going to continue to be an issue for many living in an assisted living or nursing home facility.
Why Bed Bugs in Nursing Homes are Common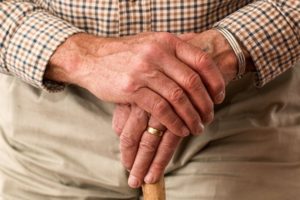 Individuals living in any sort of "shared space" environment can be at a higher risk of bed bugs. This can include common hallways, shared laundry facilities, shared dining areas and shared living space or common areas. For individuals that are in nursing homes or assisted living, the risk is even higher because of the shared care and medical treatments and therapies.
On top of being at risk due to close proximities and shared living space, bed bugs in nursing homes are a particularly bad issue because the staff may actually be unknowingly contributing to the issue. Very few facilities in Northeast Ohio are thinking about preventative care or staff training – So the issue will like get worse before it gets better! Protect yourself and your loved ones. Unfortunately, until the issue gets so bad that it can no longer be swept under the rug or ignored, there is not very high likelihood things will improve.
Preventing the Spread of Bed Bugs in Nursing Homes
For patients receiving nursing care, therapy or other types of medical treatments it is critical to advocate for policy and protection for residents. Just because one person or one unit gets bed bugs does not mean everybody at the facility should be at risk. There is protocol and protective measures that can be put into place!
If you are living in a nursing home or you have a loved one that is, don't be afraid to voice concerns or ask questions. If you work for or run a nursing home and suspect there is an issue then it is critical to take action before the issue worsens! At the end of the day bed bugs are an unfortunate, expensive and particularly difficult issue to deal with when it comes to seniors.
Seniors may not show symptoms or bites indicative of a bed bug issue and may not notice the signs and evidence that bed bugs leave around. Proper, professional treatment is critical to ensure the bed bug issue is handled correctly and effectively!