How to Find Bed Bugs & What to do Next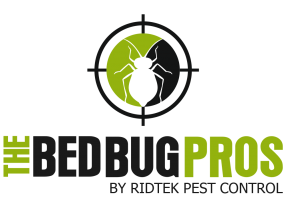 Finding bed bugs can be a tricky task. In some homes and businesses, the signs are very clear. Bed bugs leave distinct markings behind, include blood spots, feces and skins. In other cases, bed bugs can be very elusive!
Finding Bed Bugs
The first step is to eliminate another pest type. Some types of beetles and other household pests can resemble bed bugs. For many of us, we panic the second we find anything or have a suspicious bite! Our inspections are free, so just give us a call. We will thoroughly inspect any suspicious activity in your home or business. In addition, if you find a pest, try to gather it in a bag or container for us to see. A single bed bug can bite and leave signs around – It's best to treat before an infestation worsens!
What to do Next
Bed bugs are hitch hikers by nature. You can bring a single bed bug home or to work from public transportation, furniture, clothes, etc. Call at the first sign of a problem! We have a proven track record of finding bugs – Even when other companies miss them. In the last week in 3 separate situations – 2 homes and 1 business – We found bugs that the big national brand missed. There is no magic at work, it's simply knowing what to look for and having a serious attention to detail. Our experts will walk you through, show you the activity and even the bug(s).
Why Use a Company That Specializes in Bed Bugs?
The answer here is simple. We focus on anything and everything bed bug related. Our experts are individually licensed and have completed substantial training. Per licensing rules, national brands like Orkin and Terminix can send you an individual operating under a blanket – type license. They may simply lack dedication and experience! Catch the problem before it worsens, trust it to our experts!
Call today to schedule a free estimate and learn more about finding and treating bed bugs! 216-544-8292.