Ohio Apartment Law 921.06
Do you live in, own or manage an apartment building or multi-tenant facility in Ohio? This news is for you!
Ohio Code 921.06 is not new news, but the Ohio Department of Agriculture has announced the code will be enforced to the fullest extent in 2018.
What is Ohio Pesticide Apartment Law 921.06?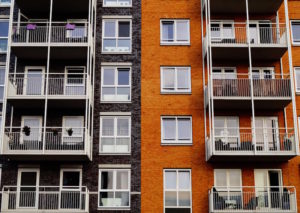 If an apartment building has more than 4 units, which applies to any multi-tenant facility, pesticide is no longer allowed to be applied by a non-licensed applicator.
Let's say that again!
If an apartment has more than 4 units, a state 
licensed commercial pesticide applicator

is required to apply any pesticide.

http://codes.ohio.gov/orc/921.06v1

See 921.06(A)(1)(d)(iv)

(1) No individual shall do any of the following without having a commercial applicator license issued by the director of agriculture:

(d) If the individual is the owner of a business other than a pesticide business or an employee of such an owner, apply pesticides at any of the following publicly accessible sites that are located on the property:

(iv) Rental properties of more than four apartment units at one location
What Does this Ohio Pesticide Apartment Law Mean?
This means that apartment managers, maintenance personnel or landlords are no longer allowed to apply their own pesticide. This includes over the counter products AND EPA regulated pesticides.
Landlords, apartment managers and maintenance are no longer allowed to treat for their own pests in any apartment or multi unit facility with more than 4 units.
This includes treatment for;
Bed Bugs
Ants
Roaches
Bees
Mice and Rodents
This law prohibits the use of any sprays, powders, baits, traps, bombs, etc.
If you own, manage or work at an apartment or multi-tenant facility, call us today to talk through what this means and how best to handle the news. If you are a tenant in a facility, contact management for more information or call us today to schedule a free bed bug inspection.