Unfortunately, Bed Bugs Travel Fast
Spreading bed bugs to family and friends is quite common. Unfortunately just like a cold, each person you spend time with may be susceptible.  This is why we recommend being honest with your family and friends.  It is also a good idea to prevent family and friends from coming over, and avoid making visits while your treatment is under progress.
Bed bugs travel like a hitch hiker, catching a ride wherever and whenever possible.  This means if you visit a friend or family before your treatment is complete, you can take a hitchhiker with you!
Prevent Spreading Bed Bugs to Family with These Tips
Avoid visits during treatment.  Either tell your family, or just simply do not visit their homes or have them visit you.
Restrict your kids from visiting friends and play dates. It may be difficult but it is temporary.
Have an honest conversation with those that may have gotten bugs, or given you bed bugs.
Follow all treatment recommendations. Clean and dry clothing per instruction.
We often see cases of families and friends sharing the stress and expense of having bed bugs.  An ounce of prevention is worth more than a pound of cure!
Common Situations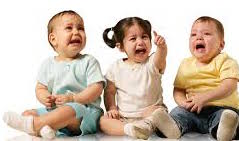 From our experience, we often find that shared custody arrangements and babysitters are common and conducive to spreading bed bugs.  It is not uncommon for us to treat 2-5 homes within a family, if bed bugs go undetected for any length of time! Take caution and help prevent bed bugs from coming into your home, or taking them to someone else's. Check car seats, blankets and other items – and handle them appropriately throughout treatment.
Our senior parents and loved ones may also be more susceptible to spreading bed bugs. From habits to medical care needs – Some extra precautions may be necessary.
Play dates are also a big issue when it comes to spreading bed bugs.  While you may want to avoid telling your younger children about the bed bugs, it would still be a good idea to restrict play dates and help prevent them from spreading!
While we may be in the business of bed bugs, we also understand it is a very emotionally and financially stressful problem.  Prevent those that you care about from experiencing the same!
Call us for a free inspection if you suspect you or a loved one or friend has bed bugs. We are here to help! 216-544-8292